Jason's sponsors include the following companies:
Skeeter Boats – No other boat manufacturer boasts the rich history and heritage of Skeeter. For almost seven decades, generations of anglers have trusted Skeeter for their best fishing memories. Skeeter's production process uses advanced manufacturing techniques and materials, many of which were first used in aerospace applications. Skeeter's X-Treme and EX-Cell composite construction ensure a smooth, dry and safe trip to your favorite fishing hole.
Skeeter's goal, to build boats that are engineered like no other, permeates everything they do—from their design and manufacturing methods to the courtesy they extend each time you walk into a dealership. From no-corners-cut construction all the way to the winner's circle, Skeeter's pursuit of perfection is evident in the best-engineered bass boats on the water today.
For the nineteenth consecutive year, Skeeter is recognized for "Excellence in Customer Satisfaction for Fiberglass Outboard Boats."

Garmin – The new leader in marine electronics. Check out the all new Panoptix: All seeing is believing with Garmin!!!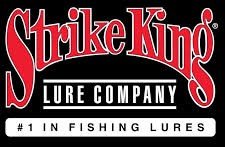 Stike King Lures – When it comes to bass fishing, there's no bigger name in the business than Strike King Lures. I am proud to have become a new addition to the Strike King Pro Staff in 2013.

Daiwa – The leading innovator in fishing reels, Daiwa continues to offer state of the art technology that is only found in Daiwa reels.  From Mag Sealed bearings to the TWS T-wing system, Daiwa reels last on longer and cast further than any other reel I have ever used!!!

Lake Fork Trophy Lures – LFT Lures has a full line of soft plastics with actions that separate them from the others. The unique design of the Hyper Stick, Live Magic Shad, Hyper Freak, and others give the bass a totally different look.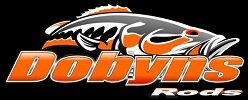 Dobyns Rods – Take your fishing to the next level. Dobyns Rods offers a full line of high quality fishing rods for any budget.

Santone Lures – Jigs, spinnerbaits, buzzbaits, shakey heads, and more. Check out Santone's Pinto Beans and Carrots – a jig skirt colored I designed.
 V-BHARRE Ranch – Texas' premiere hunting ranch – An exotic Texas-style hunting adventure is right outside our ranch front door.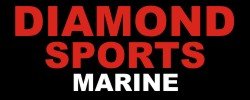 Diamond Sports Marine – If you're in the market for a new Skeeter boat, be sure to give Diamond Sports Marine a call.  DSM was established by fishermen who are eager to make your time on the water more enjoyable.
I am very proud to be sponsored by these fine companies. They are among the biggest names in the fishing industry. If you have any questions about any of the products made by any of my sponsoring companies, please do not hesitate to send me an email. I would be more than happy to answer any questions you might have.